Every organization has a story to tell. From the recently founded high-tech startup to the traditional family business that's been around for decades to the global corporation or municipality founded more than a century ago: there's story behind each one. Told well, a company's story is more than an informational overview; it's an insight into the organization's soul, part autobiography, part adventure, part poetry. To fully engage a "reader" in the story does more than build brand awareness; it builds relationships and loyalty. And those things build business.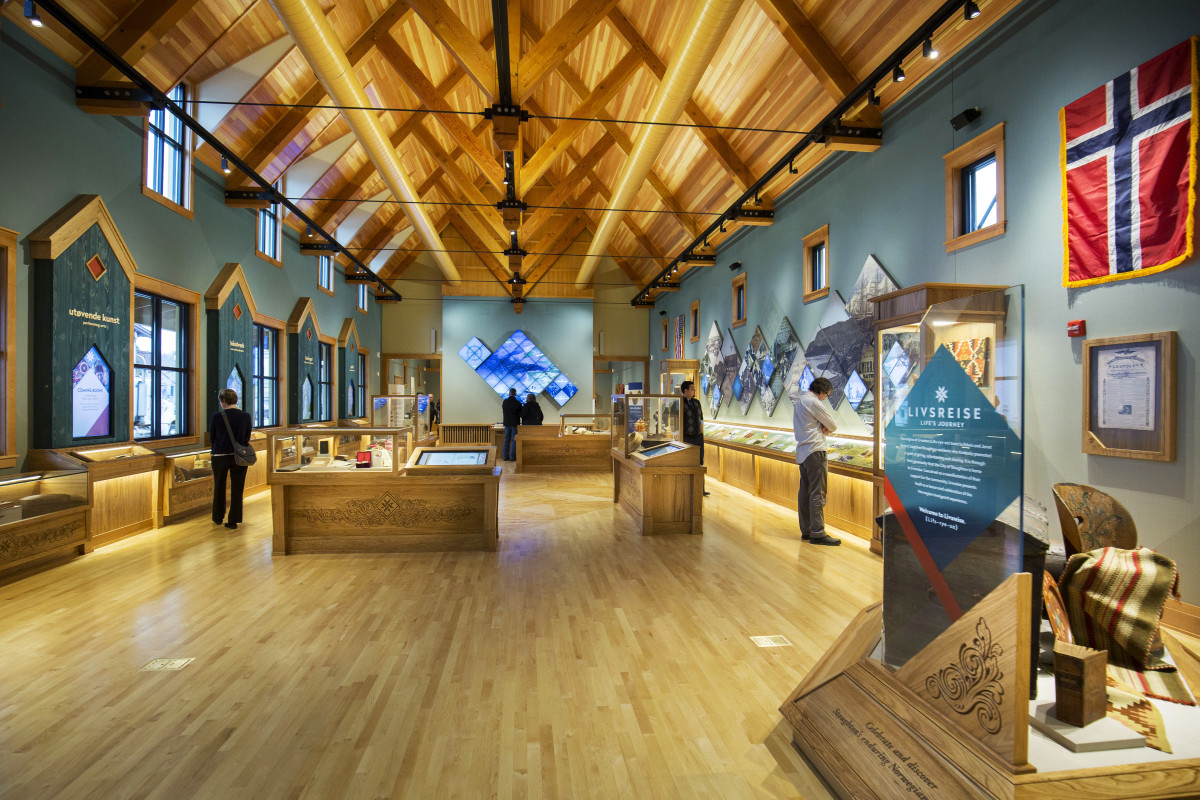 Mark Schmitz, founder and creative director of ZEBRADOG, knows a little something about telling an organization's story. His hybrid architectural/design/communications firm, founded 25 years ago in Madison, Wisconsin, provides custom storytelling exhibits and brand installations in built environments. "An experiential graphic design firm," ZEBRADOG leverages dynamic media, unique materials, and signature exhibit design to tell the authentic story of an organization, creating spatial experiences that engage both heart and mind.
It's the "authentic" part of a company's story, Schmitz says, that is key to ZEBRADOG's work. "We help our clients visualize the soul of their organization," he says. "Our goal isn't simply to reproduce what a business says about itself in the brochure. We strive to go deeper to help our clients tell the authentic story of their organizations—even if they don't really know how to express that themselves."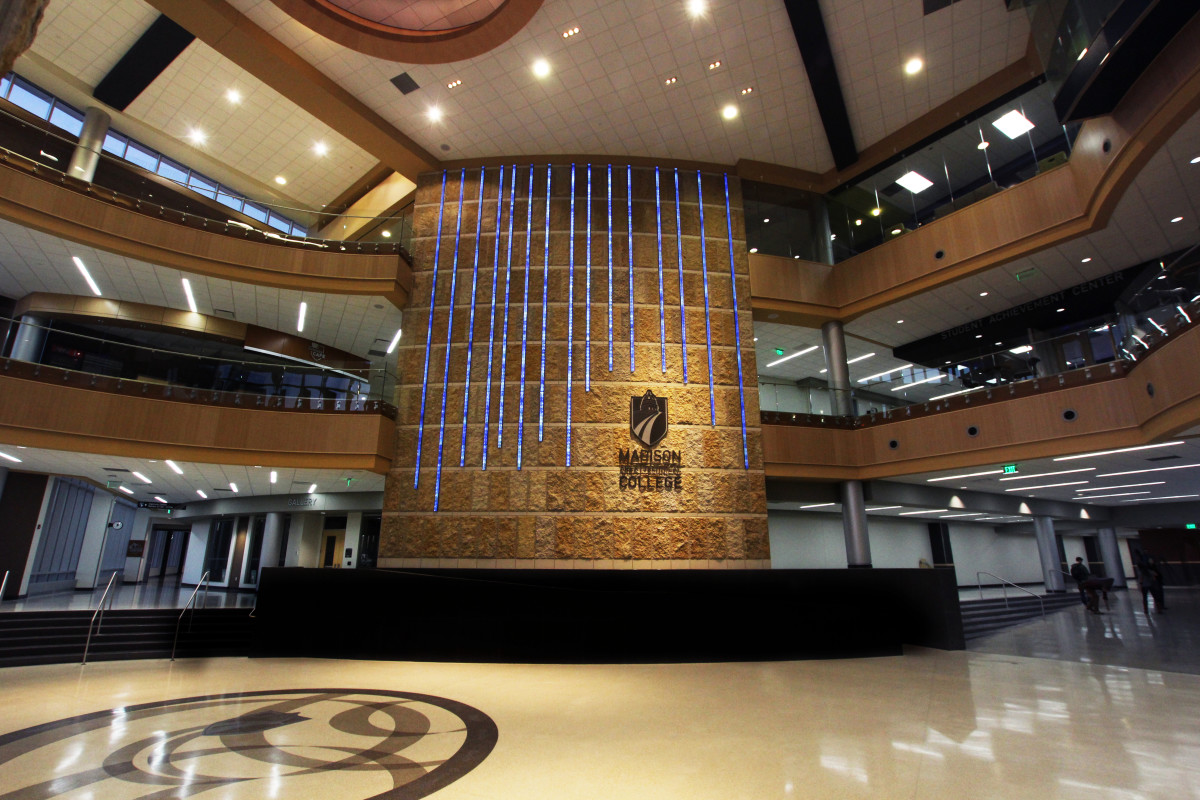 The process starts with a good deal of research, a deep dive into an organization's history and cultural anthropology. ZEBRADOG staff spend time at the client company, observing day-to-day activity in the space and interviewing employees and their clients to understand the "emotional politics" of the business. It is this intuitive process that helps ZEBRADOG find the truth of an organization, its unique heart and soul. As such, each project ZEBRADOG creates is completely different from the next, a one-of-a-kind experience that utilizes its own unique combination of materials, style, and scale.
Static exhibits and iconography are often paired with interactive media installations, unique architectural details, and interior design elements. Museum exhibits, photographs, wayfinding devices, touch screens, kiosks, light figures, tiles, railings, sculpture, wall art, manhole covers, and bus shelters are just a few of the designs ZEBRADOG has created to communicate a client's story. Design work in an organization's physical space can also be carried over to the digital environment (or vice versa) with website and logo design designed to provide continuity between real and virtual spaces.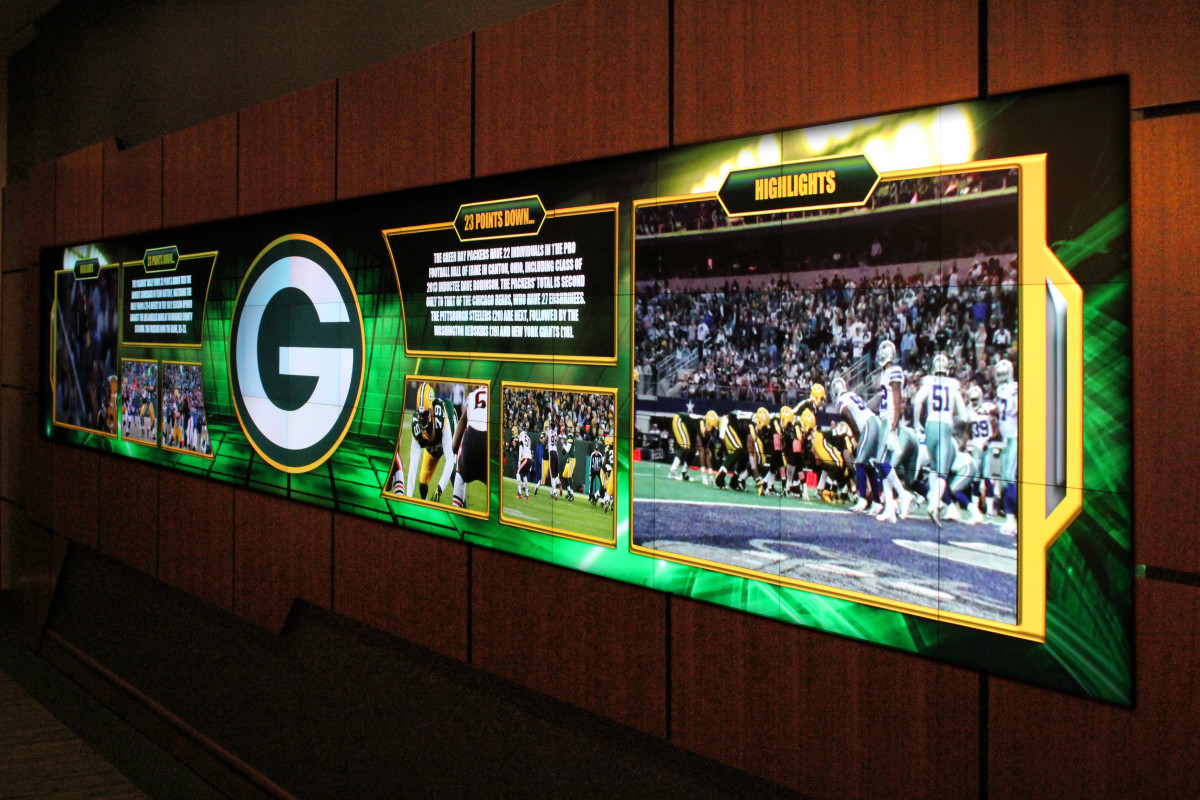 Projects have ranged in size from a single atrium or lobby to entire buildings, campuses, stadiums, and streetscapes. The firm has worked largely within the United States, with clients including Duke University, Lambeau Field, Harley-Davidson, Herman Miller, MillerCoors, ESPN, and American Family Insurance. A recent project in Saudi Arabia has expanded ZEBRADOG's offering to the global market.
Show and Tell
Such a complex array of materials, styles, and projects demands that ZEBRADOG have a diverse and talented pool of employees, architects, engineers, and fabricators with which to collaborate. "Our in-house staff of designers, developers, and strategists really come from all disciplines," Schmitz says. "We have historians, English majors, builders, and inventors. And it's this interdisciplinary approach that allows us to come together to find a completely unique signature solution for each of our clients."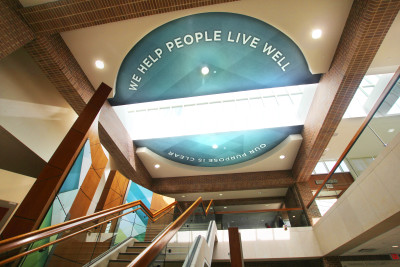 ZEBRADOG also relies on the expertise of architects, specialty fabricators, and artists around the country, with whom they collaborate daily. "As we start putting together the story, the materials for a project begin to reveal themselves to us," Schmitz explains. "Sometimes those materials are ones we've worked with before, and we know just which fabricator to call. Sometimes it's a material that's completely new to us and we seek out the best fabricator or millworker or glassmaker for the job. Our projects tend to be highly engineered and can only be as successful as our collective thinking with these partners."
Different types of spaces require different applications. With a new construction, ZEBRADOG designs pieces that become part of the building's architecture. Historic spaces offer the opportunity to work with or repurpose a building's existing assets. (ZEBRADOG's office, located in Madison's historic Sixth Ward Carnegie Library, constructed in 1913, is a testament to the firm's commitment to melding old and new.)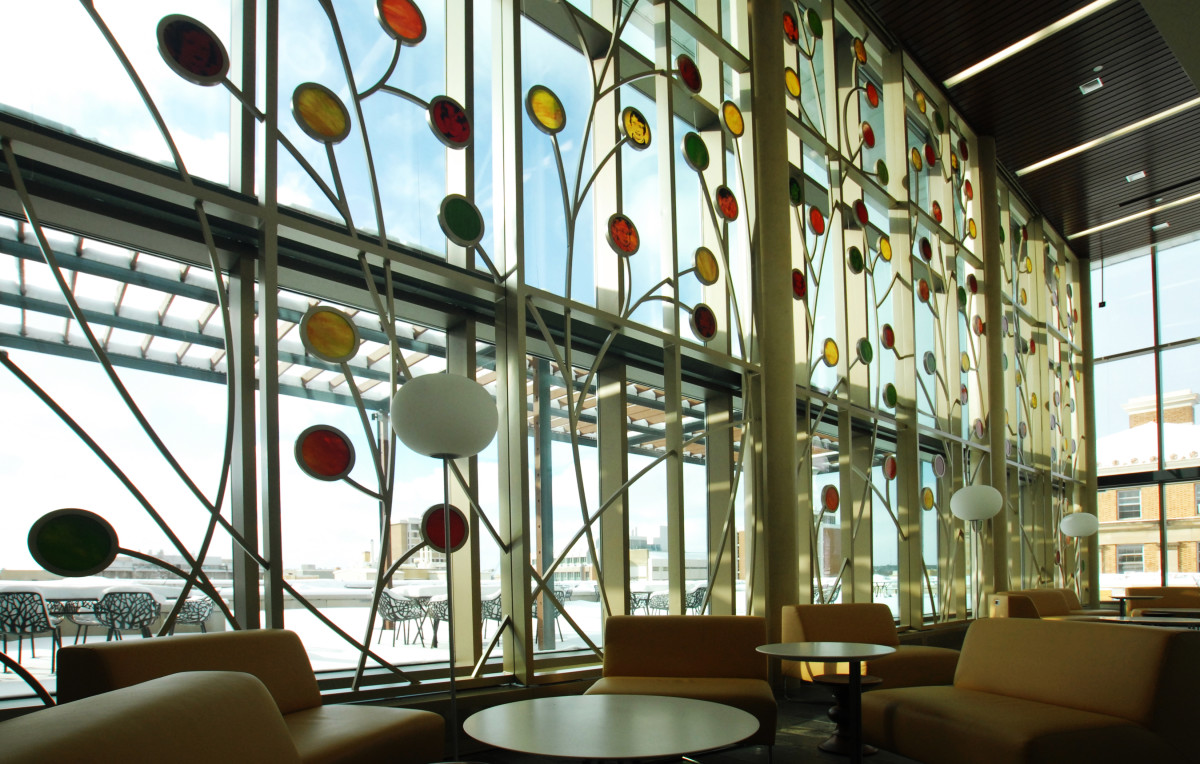 A campus, sports facility, or streetscape may extend the framework of a project between multiple rooms, buildings, or city blocks. "It then becomes our job to spin the thread of the story from one building or space to the next," notes Schmitz. "We want to give the sense that everything is connected, that there's a rhythm and harmony of a single voice that weaves its way from one place to the next. When you tour these larger spaces we've designed—like Lambeau Field—the communication design intersects with the built environment to hold the entire experience together."
Because much of ZEBRADOG's work is interactive, it is possible to measure the success of a project on how many times a visitor touches a screen or digital kiosk. But at the end of the day, Schmitz prefers to measure success by its emotional outcome. "We like to gauge people's reactions on opening night, and we do exit interviews and follow-ups with clients to get a sense of the emotional impact a project is having on a space. I can't tell you how many times I've had a client contact us and tell us, 'You won't believe how much our customers are enjoying your work," he says. "Clients don't always know at the beginning how best to tell their authentic story, but when they see it, they know it."